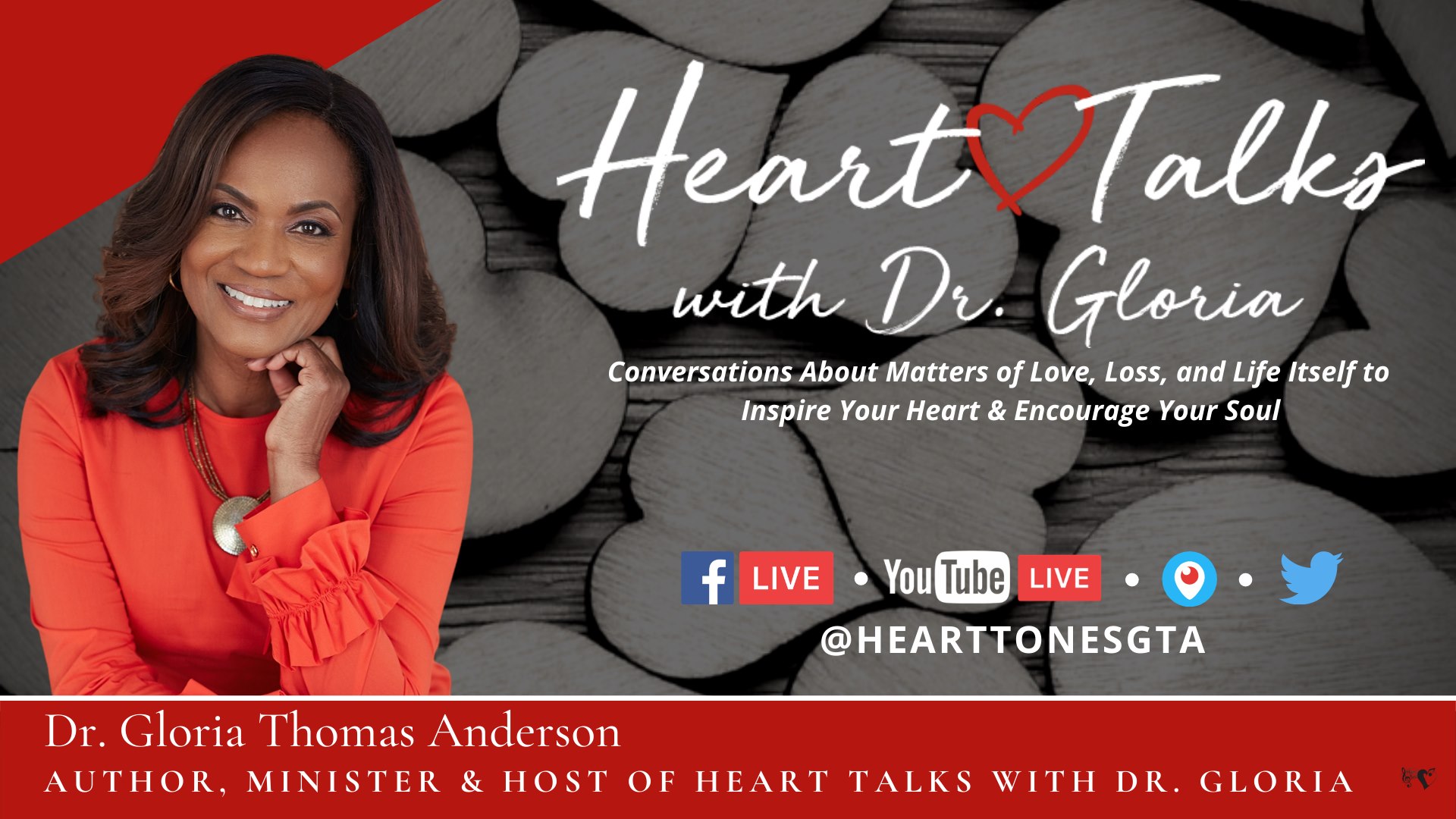 We invite you to join Heart Tones' private Inspiring Insights Facebook Community, where we talk about heart matters of love, loss, and life itself. Members have an opportunity to participate in "after show" chats with Dr. Gloria to share their insights on different topics with the Community.  Please click here to join: http://Facebook.com/groups/inspiringinsights
Sometimes it's hard to find someone to talk to about things that really matter in your life without being preached at, judged, or ridiculed.
Over the years, thousands of individuals have confided in 

Gloria

 with their most trusted secrets and troubles. Many of them still talk about how inspired and encouraged they've become by reading her online column, "Inspiring Insights for Your Soul & Spirit!" each month.

'Heart Talks with Dr. Gloria' is an inspirational space for those who are dealing with real matters of the heart related to love, loss, and life itself. It's also for anyone who wants to be inspired and encouraged in any season of their life.
We all need meaningful connection to others in our lives and most people want to have healthy relationships. We help each other by sharing our stories.
What you may be going through, others may also be going through. Your story may be their story–just in another form.
Heart Talks with Dr. Gloria offers a safe platform to share real-life concerns that happen in our daily lives.